The name of the peaceful village of Passchendaele, since the municipal mergers of the 1970s now part of Zonnebeke, stirs little emotion in the Flemish people.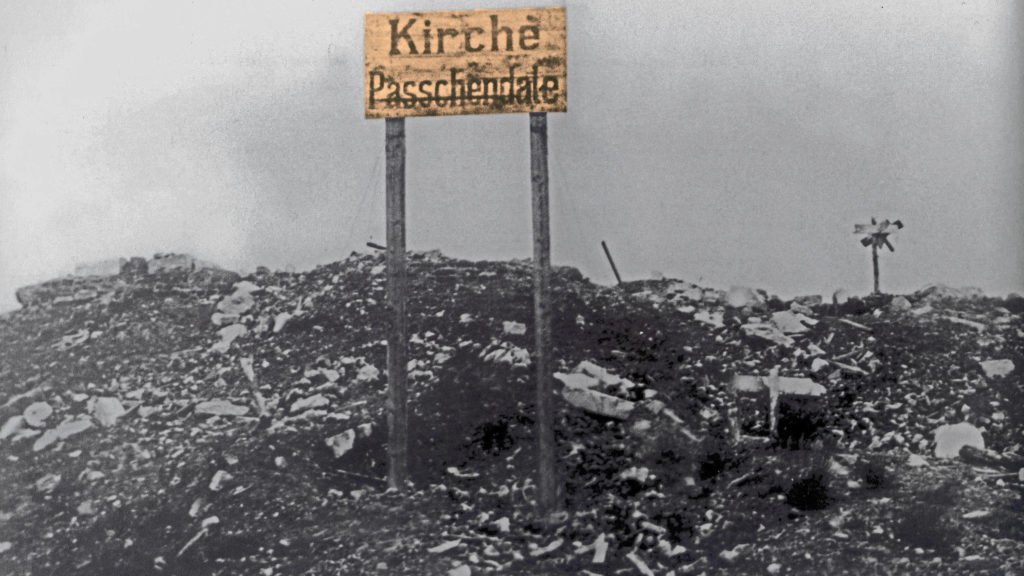 This is quite different to many countries of the former British Empire. There, "Passchendaele" is the universal symbol for the mud and the bloodshed which the war on the Western Front, but especially in Flanders Fields, personified. The slow march to the ruins of the village was in 1917, together with the fighting in the Somme and Verdun the previous year, one of the largest and most dramatic events of the whole war.
After a preparatory artillery bombardment of 14 days, the British troops launched, with French support, a large-scale attack in the direction of Roeselare and Torhout on July 31, 1917. The Passchendaele ridge was originally an important intermediate objective. The offensive went so badly and slowly that, with winter approaching, the destroyed village eventually became the final rather than an intermediate target.
Between July 31 and October 12, 1917, tens of thousands of English, Irish, Scottish, Welsh, South African, New Zealand, Australian and other soldiers from the "British Empire" pounded on the German lines. Then, the well-organized Canadian Corps took over the main attack and captured the remains of Passchendaele on November 10, 1917,
In more than three months, both warring parties lost nearly half a million soldiers, of which, an estimated one-quarter had died. Although the results of the Passchendaele campaign / Third Battle of Ypres remained far below expectations, the battle contributed in a fundamental way to the collapse of the German Army and the end of the war.